Find your favorite flavor!
Honey Yoghurt Multiserve Tub
It's easy to comb through a tub of the lightly-sweetened deliciousness that is honey noosa. Our tart and creamy yoghurt, paired with a touch of the golden stuff, is the tasty foundation to all of our fruit flavors and will make anyone a bee-liever.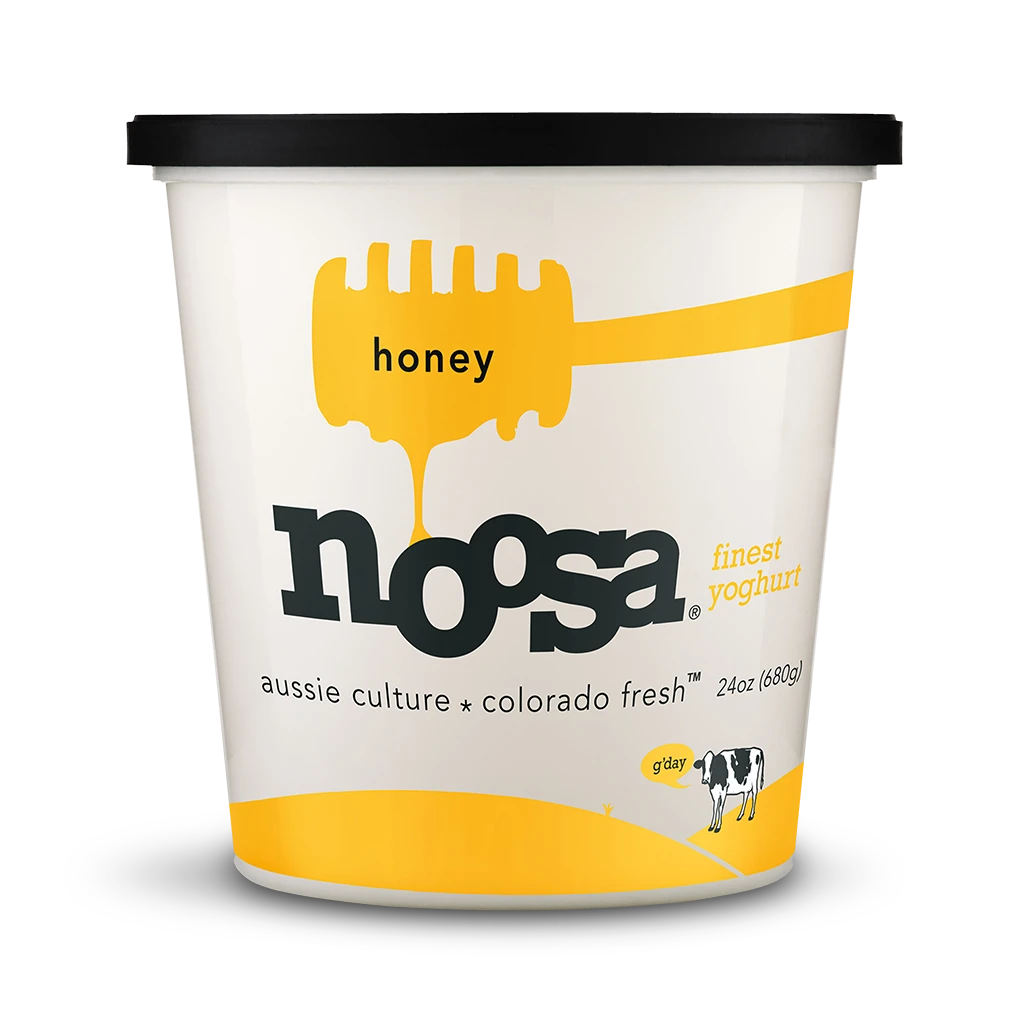 Nutrition Facts

Ingredients

Servings per container - 4
Serving size - 24oz

Fat Cal. 90

Sugars 21g Includes 11g Added Sugars (22% DV)

Grade A Pasteurized Whole Milk, Cane Sugar, Wildflower Honey, Kosher Gelatin, Pectin, Live Active Cultures.

Total Fat 10g (13% DV)

Protein 9g (19% DV)

Calories per serving - 210

Saturated Fat 6g (30% DV)

Vitamin D (0% DV)

Trans Fat 0g

Calcium (25% DV)

Cholesterol 35mg (12% DV)

Iron (0% DV)

Sodium 100mg (4% DV)

Potassium (10% DV)

Total Carb 21g (8% DV)

Fiber 0g (0% DV)